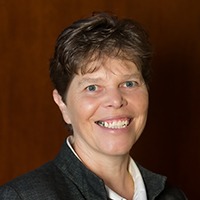 Barbara Johnson joined CapStar Financial in May of 2015. Barbara has over 20 years of experience and successful achievements in investment and banking in Europe and the USA. As a nine-year financial advisor assistant in Germany and a seven-year private client wealth management assistant at JP Morgan, Barbara had exposure at the highest level to investment planning and client service. Her investment experience in Europe and the USA gave her unique opportunities to grow.
As operations manager, Barbara works closely with Suzette Porter for investment planning, compliance and as liaison with the money managers to ensure our office is up to date on new investments, market conditions and any investment changes. In addition, she also works closely with CapStar Financial clients to ensure all forms and money movements are correct and all questions regarding their accounts and investments are answered.
In 2007, Barbara earned her Texas Insurance License and uses her skills and knowledge to help the CapStar Financial team and its clients with their needs. She has a BA in International Business and Finance from Esslinger University, Germany, and began her career in finance and banking. From the beginning, Barbara's attention was in investments. Throughout her career, she received many rewards and recognition for high compliance standards and excellent client service.
Barbara loves the family atmosphere at CapStar Financial.