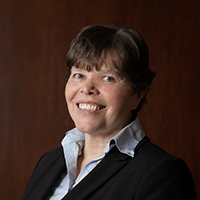 Texas Life and Health Insurance Licensed
Barbara@capstarfinancial.com
Barbara Johnson has been with CapStar now for 10 years and adds this to her 20 years of experience in investment/banking, both in Europe and the United States. Barbara is the Director of CapStar's Operations Team and is the backbone of our client portfolio designs. Her research skills and attention to detail aide Suzette and Rachel in bringing forth the best investment options for our clients' needs in a customized approach.
Barbara's skillset also lends itself to the field of reporting at CapStar. She creates retirement analyses, investment analysis and overall portfolio analysis for clients and prospective clients so that they can make informed decisions while planning their futures.
Barbara is Texas Life and Health Insurance Licensed and speaks five languages fluently.
Barbara has a passion for travelling and adventure around the world, which has her swimming with Beluga Whales in the Arctic Circle, as an example. In her quiet time, she enjoys painting and Barbara is also learning her sixth language.