Tax Tip Tuesday Retirement Workshops
If you are within 5-10 years of retiring OR already in retirement, these informative workshops are for you.
Is your current advisor talking to you about Tax Harvesting?
Should you consider a Roth Conversion?
Are you bucketing and diversifying with different tax class investment choices?
Look for Tax Tip Tuesdays every February and March!
Check back later for upcoming events.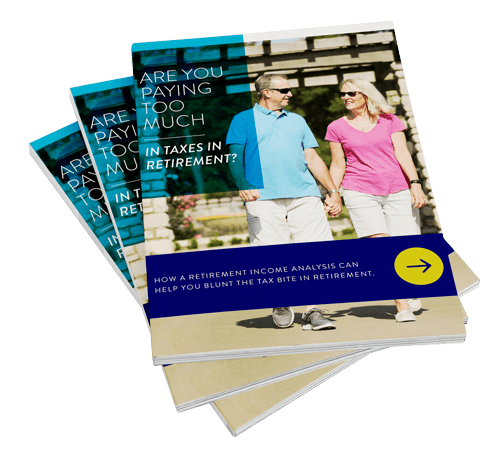 INSTANT DOWNLOAD
Don't let Retirement Taxes derail your retirement!
This 8-page tax guide was created for you to better understand how taxes could affect your retirement income, including:
Separating your taxable and tax-deferred accounts
The signs to watch for in ever-changing tax laws
Options for tax deductions in retirement income
Rather meet One-on-One?
Schedule a meeting with a member of our team to create your financial strategy today.