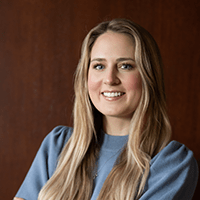 Operations Support Specialist
Texas Life and Health Insurance Licensed
Christiane@capstarfinancial.com
Christiane Broadhurst comes to Capstar Financial as a graduate of Texas A&M University with a Bachelor's degree in Science and Health. Christiane has a very caring nature, as her last two ventures were in nursing and as a ranch hand tending to the horses. She realized she could also use her compassion and empathy for people by helping them in their retirement journeys to help them create their dreams. Christiane works closely with Barbara Johnson by filling in data for our retirement reports and spreadsheets, as well as working with our clients on updating their financial data during life's events.
Christiane has a strong servant's heart, so when she's not filling out paperwork, you'll see her interacting with clients in the office, offering them comforts with caring conversation, refreshment and general overall assistance in any way she can.
In her free time, Christiane also responds to that servant's heart of hers in her church and community. Helping others comes naturally to her, and its why she is such an asset to the Capstar Team. In addition, you'll find her riding horses, or enjoying the outdoors at the lake.