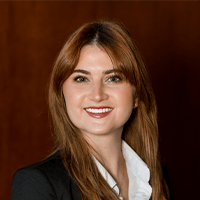 Rachel Neblett officially joined the CapStar team in 2020 but, as Suzette's daughter, she's grown up in and around the financial services industry.
Rachel graduated from the University of West Florida with a Bachelor of Science in Business Administration (Finance major) and is currently working toward a graduate degree in Clinical Counseling.
Rachel works with Suzette and Barbara to offer support in client reviews and annuities. She holds a Texas life and health insurance license and specializes in Medicare and Social Security.
For help navigating Medicare and Social Security, click below.