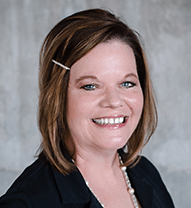 Tammy Moore joined CapStar Financial, LLC, in December of 2012. Tammy has 30+ years working in sales, marketing and event planning. Tammy works with CapStar Financial's clients and the surrounding community in outreach, events and sponsorships, as well as with the firm's digital and traditional marketing needs.
Tammy's background stemmed from being a 21-year executive veteran of the Austin American-Statesman. Tammy had exposure at the highest level in strategic planning, client solutions, market research and community partnerships. As a result, her media/competitive media experience spanned many years and gave her the unique opportunity to grow and develop with each advancement in the communications realm — from the printed page and target marketing, to the digital age and the worldwide web. Tammy brings this experience to CapStar Financial to help the firm to a new level of client satisfaction, in addition to helping the CapStar team grow its retirement planning footprint in Central Texas.
In 2012, Tammy studied and earned her Texas Insurance License, so she is licensed in the industry to be able to have a certain level of communciation with CapStar clients in the areas of estate planning, life insurance, including annuities, and group presentation work.
Tammy has a BA in Journalism from Texas A&M University and began her career in the media industry as a reporter and photographer for an East Texas community newspaper near Tyler. From those early beginnings, Tammy turned her attention to the sales and marketing side of the media business, where she has earned many awards in recognition of her divisional sales achievements, from the national arena to the local level.
She has also earned many certifications with Cox Enterprises, Inc., including Executive Management, Diversity in the Workplace and Task Force Leadership. Tammy also completed a recent Communications Certification in Professional Development from the University of Texas, Austin, in continuing education.